PASAF 2019 QUALIFYING SYSTEM AND REGATTA SCHEDULE – REVISED 15 NOVEMBER 2017

During the Pan Am Games the 2015 General Assembly was held. Scott Perry (President) reported on the achievements of the last 4 years, David Covo (treasurer) presented the financial situation of PASAF and...

The Toronto 2015 Pan Am Games were a qualifier for the Laser Standard and Laser Radial. North America and South America each had one spot for grab in both classes. In Laser Standard Andrew Lewis secured...

Notices will appear here soon
Featured Posts
PASAF 2019 QUALIFYING SYSTEM AND REGATTA SCHEDULE – REVISED 15 NOVEMBER 2017

The Toronto 2015 Pan Am Games were a qualifier for the Laser Standard and Laser Radial. North...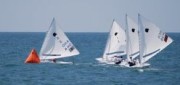 Peter Stanton was able to secure the last spot for Toronto2015 in the Sunfish Class for the...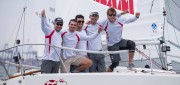 By winning the South American J24 Championships held in La Punta, Peru, the Brazilian J24 team...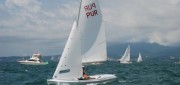 Raulito Rios and Fernando Monllor from San Juan and Ponce(PUR)  take Gold at 2014 Western...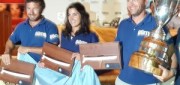 The Argentinian team of Nicolas Fracchia, Gonzalo (Bocha) Pollitzer and Maria Paula Salerno...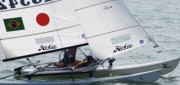 Qualification for the 2015 Pan Am Games in the Hobie 16 class has been finalized. Armando Noriega...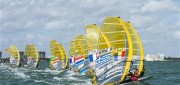 Maria Belen Bazo qualified Peru in the RS:X Women and Santiago Grillo qualified Colombia in...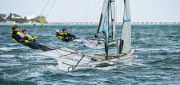 At the ISAF Sailing World Cup Miami the US Virgin Islands and the USA secured the last two...